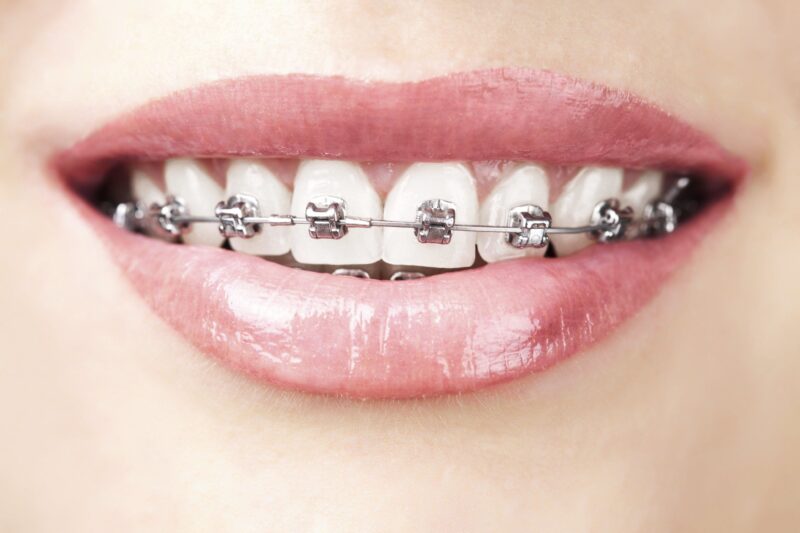 Dr. Picard is an orthodontist with extensive experience who has been treating patients in Ottawa for many years. Dr. Picard can assist you in deciding whether metal braces are the best option for you if you are thinking about receiving orthodontic treatment.
Metal brackets and wires are used in metal braces, also known as traditional braces, a form of orthodontic procedure, to straighten teeth.
Despite the fact that they might not be the most aesthetically pleasing choice, braces are a reliable and efficient technique to get a straighter smile.
From Medical New Today,  "Metal braces are an orthodontic treatment that may help align crooked or overcrowded teeth. Braces also have an important role in improving oral health."
How Do Metal Braces Function?
The first step in getting metal braces is to visit an orthodontist for a consultation. The orthodontist will inspect your teeth, take x-rays, and make imprints of your mouth during this consultation. In order to develop a therapy plan, this data is used.
Metal braces are glued to your teeth using a particular adhesive in accordance with the treatment strategy. The wire connecting these brackets is then progressively adjusted to gradually move your teeth into the appropriate position. Little elastic bands that are replaced after each appointment keep the wire in place.
Gains from Metal Braces
Choosing metal braces for orthodontic treatment has a number of advantages. They are a dependable and efficient method of straightening teeth, which is one of its main benefits. Several orthodontic problems, both simple and complex, can be successfully treated with metal braces.
The fact that traditional braces are often less expensive than alternative orthodontic treatments like Invisalign is another advantage of using them. Traditional braces are frequently the least expensive choice for straightening teeth, though prices may vary based on the severity of your orthodontic issues.
Finally, metal braces are a durable orthodontic treatment choice. When your treatment is over, you will have a straight, healthy grin that can last a lifetime, even though you will need to wear them for several months or perhaps years.
Possible negative effects of metal braces
Although these traditional braces have many advantages, there are also some potential disadvantages to take into account. They are extremely noticeable, which is one of their main negatives. For those who are self-conscious about their looks or who work in fields where appearance is crucial, this may be a cause for concern.
Traditional braces can also occasionally be painful and uncomfortable. Your mouth's inside may become irritated by the brackets and wires, resulting in pain and discomfort. It is important to be aware of this discomfort, which can be treated with orthodontic wax or other solutions.
Finally, it may be challenging to maintain appropriate dental hygiene when wearing metal braces. The difficulty of cleaning and flossing with the brackets and wires may raise the risk of developing cavities and gum disease. However, this risk can be reduced with appropriate maintenance and frequent trips to the orthodontist.
Conclusion
Overall, using traditional braces to straighten your teeth is dependable and efficient. They might not be the most physically beautiful alternative, but braces are a long-lasting and reasonably priced kind of orthodontic treatment.
If you're thinking about getting braces, make sure to talk to a qualified orthodontist about your options so they can help you decide if metal braces are the best option for you.
The orthodontist to see if you're thinking about getting metal braces in Ottawa is Dr. Picard. He can assist you in getting the straight, healthy smile you've always desired thanks to his knowledge and experience. Set up your consultation and take the first step towards a better smile by getting in touch with his office right away.
Click here to learn about the 4 types of braces and aligners you can choose