Dr. Andrea Picard, who offers Invisalign braces in Ottawa, is a highly trained and experienced orthodontist who performs a wide range of orthodontic procedures. Dr. Picard is an excellent choice if you're looking for an orthodontist who can help you achieve a straight, healthy smile.
Braces are a common orthodontic procedure that can be used to straighten teeth, correct bite problems, and improve overall oral health. Traditional metal braces, ceramic braces, lingual braces, and Invisalign braces are just a few of the many options available. Speak with an orthodontist like Dr. Picard to determine which option is best for you, as each type of braces has advantages and disadvantages.
Metal Braces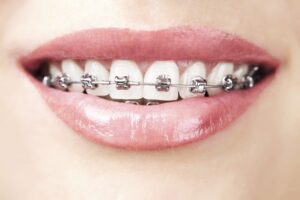 One of the primary advantages of traditional metal braces is their low cost. Metal braces are typically the least expensive orthodontic treatment option, making them a popular choice among patients. Furthermore, metal braces are extremely effective at correcting a wide range of dental issues, ranging from minor misalignments to more severe cases of crowding or bite problems.
Metal braces have smaller and less noticeable brackets than in the past, making them a more comfortable and appealing option.
Because of their effectiveness and affordability, metal braces remain the most popular type of braces among orthodontic patients.
They can apply more force to teeth than other types of braces, which can be especially beneficial in treating more complex dental issues.
According to Wikipedia, "Traditional metal wired braces are stainless-steel and are sometimes used in combination with titanium. Traditional metal braces are the most common type of braces. These braces have a metal bracket with elastic (rubber band) ties holding the wire onto the metal brackets."
Ceramic Braces
Ceramic braces provide many of the same advantages as metal braces, with the added benefit of being less visible.
Ceramic braces are an excellent choice for patients who are concerned about their braces' appearance. The brackets are made to match the natural colour of the teeth, making them less visible than metal braces.
Ceramic braces are more delicate than metal braces and can chip or crack. Ceramic brace patients must be especially careful with their diet and dental hygiene habits to avoid damaging the brackets.
According to Healthline,  " They're less visible than metal braces. The ceramic material used in these braces can be either clear or tooth-colored."
Lingual Braces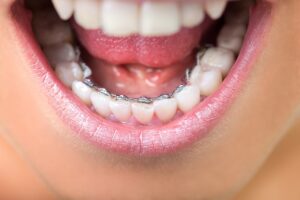 Lingual braces are another option for patients who want to straighten their teeth but do not want to show them off like traditional braces. Lingual braces are attached to the back of the teeth, where they are completely hidden. Lingual braces, on the other hand, can be more difficult to clean and maintain than other types of braces, and they can be more expensive due to the custom-made brackets required.
Lingual braces are a good option for patients who want to straighten their teeth without having to wear visible braces. They are, however, more difficult to clean and maintain than other kinds of braces.
Lingual braces are more expensive than other types of braces because the brackets are custom-made for each patient.
Invisalign Braces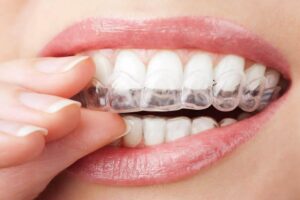 Invisalign braces are a popular choice among patients who want a more discreet option for orthodontic treatment. Invisalign aligners are made of a clear plastic material that is virtually invisible when worn. Patients can remove the aligners when eating, brushing, or flossing, making dental hygiene easier. However, Invisalign can be more expensive than other types of braces, and patients will need to be disciplined in wearing the aligners for the recommended amount of time each day.
They are made of a clear, flexible material that is custom-made for your teeth. Invisalign is an excellent choice for people who are looking for a more discreet way to straighten their teeth. Invisalign braces are very comfortable to wear and are practically invisible when you wear them. They are also removable, so you can take them out for eating and cleaning. If you live in Ottawa, there are many Invisalign providers that you can choose from. Dr. Picard is one of the leading Invisalign providers in Ottawa.
Dr. Andrea Picard is a skilled and experienced orthodontist in Ottawa who has helped countless patients achieve beautiful, healthy smiles. She offers a wide range of orthodontic treatments, including braces in Ottawa and Invisalign braces. With her expertise and personalized approach to treatment Dr. Picard can help you achieve the straight, healthy smile you've always wanted.
If you're considering orthodontic treatment, contact Dr. Picard to schedule a consultation. She will work with you to determine the best treatment option for your specific needs, whether that's traditional metal braces, ceramic braces, lingual braces, or Invisalign braces. With Dr. Picard's guidance, you can achieve a smile that you'll be proud to show off.
At the end of the day which type of braces you choose is a matter of personal choice based on your needs and requirements.