Introduction
Due to the way orthodontic technology has advanced, Wellington Village Orthodontics is happy to offer patients with more options regarding braces than they could have ten years ago.
Even though many people still choose traditional metal braces for their treatment, there are other options on the table now. Clear braces or Invisible braces, sometimes called Incognito,  are very popular these days. Invisalign removable braces are also an option for people who have slightly misaligned teeth.
Please talk with us about the different types of braces we have available when you visit our office.
Traditional Metal Braces
Traditional metal braces are the most common braces you will see on a patient, but they are not the only option. Metal braces are small, comfortable and fairly easy to manage these days. They are very different from the metal braces you saw on people 15 or 20 years ago. They are made from stainless steel and they straighten your teeth using wires attached to the metal brackets. You can also add colored elastics to the front for a more colorful look!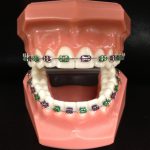 Self-Ligating Metal Braces
Self-ligating metal braces are types of braces where you use a clip instead of an elastic band to get the arch wires attached to the brackets. These are easier to make adjustments on and are more popular with the older teenager and the adults.
Ceramic Braces
These braces are made from clear materials, which means they are far less visible when you are walking around or going to work/school than regular braces. They are also very popular with older teenagers or adults who may have some concerns about the impact of having metal braces on their teeth. They are slightly bigger in size since ceramic brackets are more fragile (for added strength).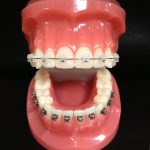 Invisible Braces (Invisalign)
Clear aligners, such as Invisalign, are a type of braces where you see clear and removable aligners put on a person's teeth to fix alignment issues. You can never tell if someone is wearing these aligners because the material is completely clear and invisible. The aligners are also removable, which means you can eat and drink as you please during your treatment. Brushing your teeth with them on is also easier.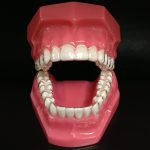 Invisible Braces (Hidden braces behind the teeth)
Invisible braces are an option for someone who does not want visible braces on their mouth, but cannot get Invisalign treatment because their teeth require a lot of re-alignment. The customized braces are created and bonded on the inside of your teeth, which ensures they are not visible at all. No one will have a clue that you wear these braces, unless you show them the back of your teeth! They are customized to your teeth' shapes, ensuring you get a comfortable and effective treatment experience. There are several brands that we use, Incognito being the most popular one initially. It was slowly replaced by Harmony which offered speed comparing to Incognito. Now, both systems are being replaced by Suresmile technology. This allows more precision in the finishing stages and smaller appliances.