Asal Originally born in Shiraz, Iran She was raised in Ottawa since she was six years old and she is bilingual in English and Farsi. She started in the dental field as a Dental assistant in 2009 then earned her dental Hygiene Diploma in September of 2011 from The Canadian National Institute of Health. The best part of her job is working together with Dr. Picard and the patient to achieve the perfect smile! She relates well with the patients and pays close attention to detail and is very caring. Besides work she enjoys spending time with her friends and family, whom she is very close with. She also enjoys an active and healthy lifestyle.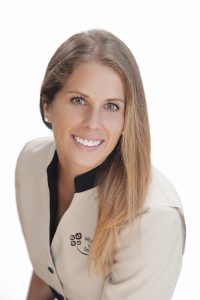 Julie-Anne is originally from a small town in the country just outside of Kemptville. After high school she pursued Dental Assisting at Algonquin College and soon after attended Georgian College in Orillia for Dental Hygiene. After graduating from Dental Hygiene in 2009 she worked in a general practice for 4 years before moving into the orthodontic field. Julie-Anne enjoys being active with hiking, biking, yoga, as well as many other activities. In her spare time she loves to escape back to the country to visit family.

Michelle is born and raised in Rockland, a town east of Ottawa. With her background in Personal Support Work, she understands the importance of taking good care of each patient's needs. She enjoys welcoming and assisting our patients in both English and French! Michelle is a proud mother of two young boys and during her free time, loves to spend time with her family in their countryside home.

Katriina works on the front lines of the office helping to receive calls and coordinate scheduling. She grew up closer to the Toronto area but has been in Ottawa since 2008, when she came to pursue her studies in Communications at Carleton University. She also does professional photography on the weekends with her husband. She enjoys being a part of the team and learning all about orthodontics! In her spare time, she loves to travel and spend time outdoors.
---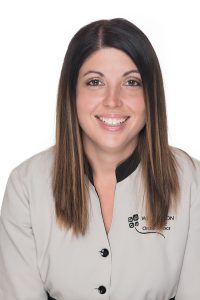 Melissa grew up in Kingston, Ontario but has made Ottawa her home for over 10 years now. She graduated from Algonquin College in 2002 from the Dental Assisting program. She remains certified as a Level II Dental Assistant and is an active member of the Ontario Dental Assistants Association.  Melissa is experienced in working in other  specialties in the dental field, and is now enjoying working in orthodontics. She is sure to make you feel welcome and at ease during your appointment. In her free time she enjoys being active and having fun with her husband and two young children.
---
Rema was raised in Lebanon but moved back to Ottawa in 2006 where she was born. She is fluent in English and Arabic. Rema graduated from Algonquin College in 2013 with a diploma in Level II Dental Assisting and is an active member of the Ontario Dental Assistants Association. For over four years, she has enjoyed working in the Orthodontic field and has settled in at Wellington Village Orthodontics. During her spare time, Rema enjoys travelling, being active, and spending time with her lovely husband and family.