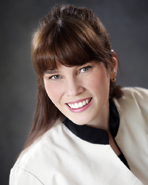 Holly Anne is originally from New Brunswick and has moved to Ottawa in 2009 to study dental hygiene at La Cité collégiale. Before being a dental hygienist, Holly took dental assisting in Prince Edward Island. She worked in general dentistry for 1 year and in orthodontics for 3 years in New Brunswick.Holly enjoys going to the movies, loves to sing and play guitar and is part of an adult synchronised skating team. She is in charge of seeing the patients along with the doctor for their orthodontic adjustments. We are happy that she decided to stay in Ottawa to join our clinic!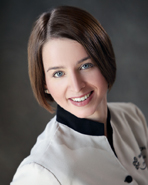 Ginger  likes spreading joy to people!  She aspires to make her enthusiasm for life contagious by gently encouraging people.  She has a background in owning her own business as a former RMT and takes her role seriously to make everyone feel well taken care of as she receives phone calls, welcomes patients into the clinic and coordinates scheduling.  Ginger enjoys connecting with people, doing fun and  adventurous activities and also has a more quiet and reflective side for learning and growing spiritually.  Ginger is grateful for her position on the front lines of the office and working in the orthodontics profession on Dr. Picard's team!
(Pssst!  Ginger is going Incognito with her braces experience!  Can you tell she's wearing braces in her profile photo?!  Feel free to ask her questions if you're curious about Incognito hidden braces.)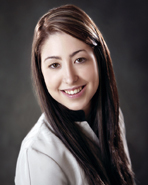 Cassandra is our newest addition to  our orthodontic team!  She completed her dental assistant program at Algonquin College and recently moved to Ottawa from Fort-Coulonge, Quebec.  In her spare time Cassandra enjoys going home to the country to spend time with friends and family along with going hunting and fishing. She is excited about her new assisting position and aspires to make our patients enjoy their orthodontic experience!